Live Preview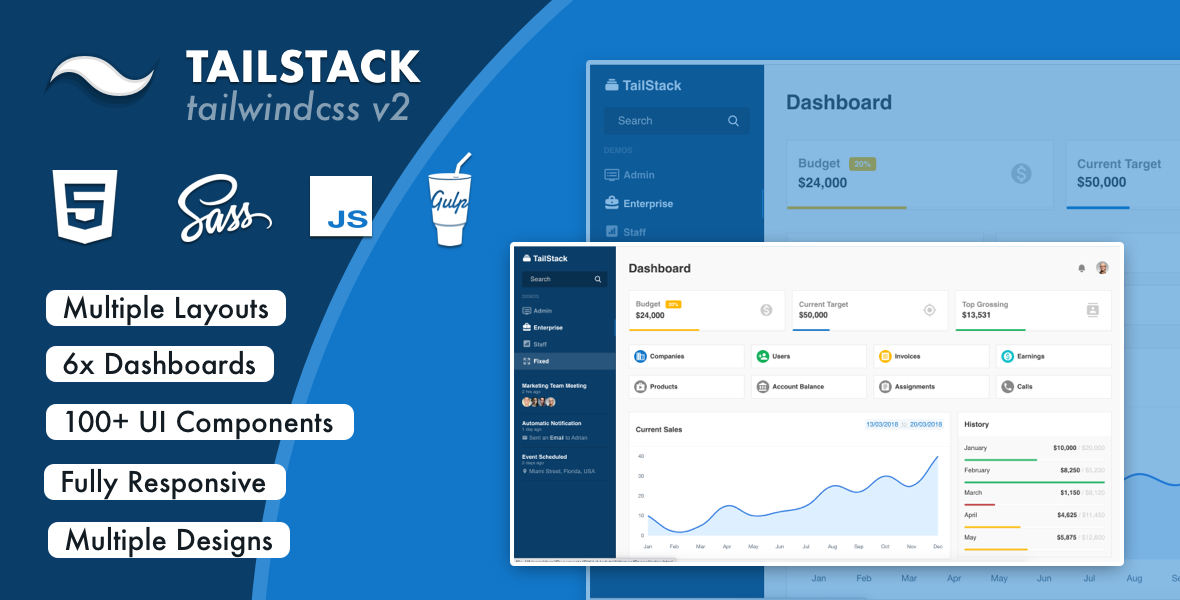 Description
TailStack template is a Tailwind CSS responsive Admin Dashboard theme with multiple dashboards, layouts and tailwind user interface components. You can use TailStack as a base for your admin dashboard application from CRM to any SAAS.
Highlights
Quick Installation
Production Ready HTML
Multi Layout Template
Tailwind 2 Development
UI Features
Tailwind CSS v2.0.2
6+ Dashboards
Fully Responsive
Multi-Purpose Designs
Tailwind at CORE
Valid html
SASS Files included
Charts
Forms
Free Updates
We'll be adding amazing updates with new features and fixes regularly!
Get Support
Feel free to contact us and will make ourselves available to provide the help you need.